Happy World Braille Day!
January 4 is the birthday of 19th century French educator and inventor Louis Braille. Blinded at a young age by an accident and subsequent infection, Louis Braille was 15 when he developed the system of writing that bears his name. His creation turned a series of raised dots into letters, enabling blind and visually impaired people to read and write with speed and efficiency. Braille has offered the written word to millions for nearly two centuries. First presented in 1824, braille is now in use worldwide, and it remains virtually unchanged from Louis Braille's original iteration.
Braille is a simple technology, and it changes lives. Prior to its invention books for the blind were cumbersome, expensive and impossibly slow to read. But now a set of fingers can glide over the page and take in whole sentences, paragraphs and stories with ease.
Simple. Efficient. Effective. These are the qualities that made braille revolutionary. Here at Rides in Sight, we strive every day to emulate those qualities. We make it easy to find transportation options, coast-to-coast and border-to-border, in any community across the United States. Our database of 15,000 ride service organizations is available free online, searchable by anyone at www.ridesinsight.org.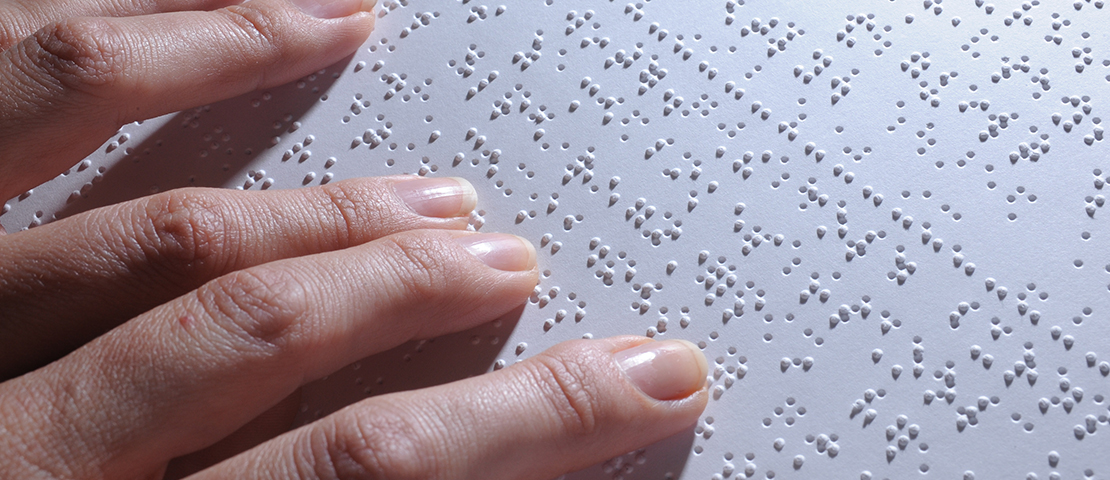 But not everyone who needs our help is internet savvy, so Rides in Sight also maintains a toll free number — 1 (855) 607-4337 — staffed with trained customer service representatives from 8 a.m. to 8 p.m. Monday through Friday. Our customer service specialists provide quick responses about local transportation options. Ninety-five percent of callers receive a referral to at least one transportation option and 70 percent receive more than one option. If you need a ride, call us. We can help.
And in honor of simple, efficient, effective solutions old and new, Happy World Braille Day too!